New College Oxford
A new quad for New College, Oxford, home to the first purpose-designed quadrangle built in 1403.
DKA has won planning consent for a new campus for New College, Oxford. The scheme, which will be called the Gradel Quadrangles after the principal donor, is the result of an invited competition won by the practice in 2015.
New College was the site of the first planned quad in 1403, a model that has influenced educational institutions globally for over six hundred years. The leafy semi-suburban site offers the opportunity to reimagine the quad as a model for a learning community for the twenty-first century - departing from the quad's closed origins and seeking a contemporary interpretation that enjoys a fluid and open relationship with the surrounding city and nature.
Alongside new student accommodation, the project also contains a student study space, music hall and new facilities for the adjacent New College School, a boys' preparatory school. A tower and gatehouse complete the composition that Historic England has described as 'one of the very few instances where contemporary design can be considered genuinely outstanding'.
Project
College quad, school, lecture theatre and music hall
Location
Oxford, United Kingdom
Client
New College, Oxford
Size
8000m2
Status
Live
Construction Value
£45M
Design Team
David Kohn, Philip Dring, Matt Volsen, Liz Betterton, Robin Turner, Hannah Constantine,
Daniel Koo, Darren Park, Matthew Blunderfield, Luca Bosco, Jessica Lyons, Tarn Philipp, Kate Ivinson, Rachel Glenn, Natalie Klak, Daniel Norman


Collaborators
Austin Newport
Charcoalblue
David Bonnett Associates
Marcus Beale Architects
Price and Myers
Skelly & Couch
Todd Longstaffe-Gowan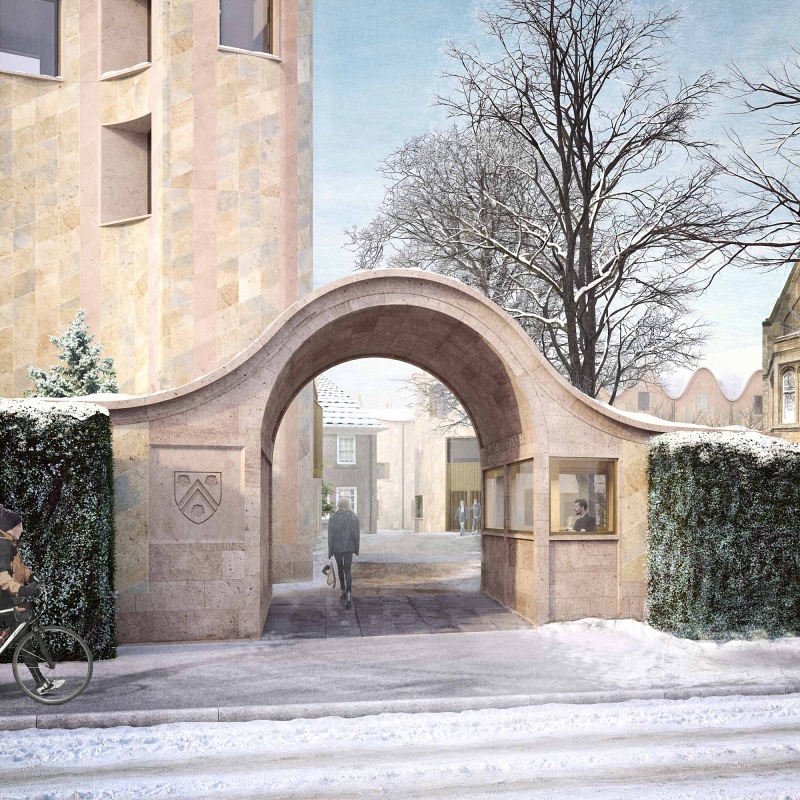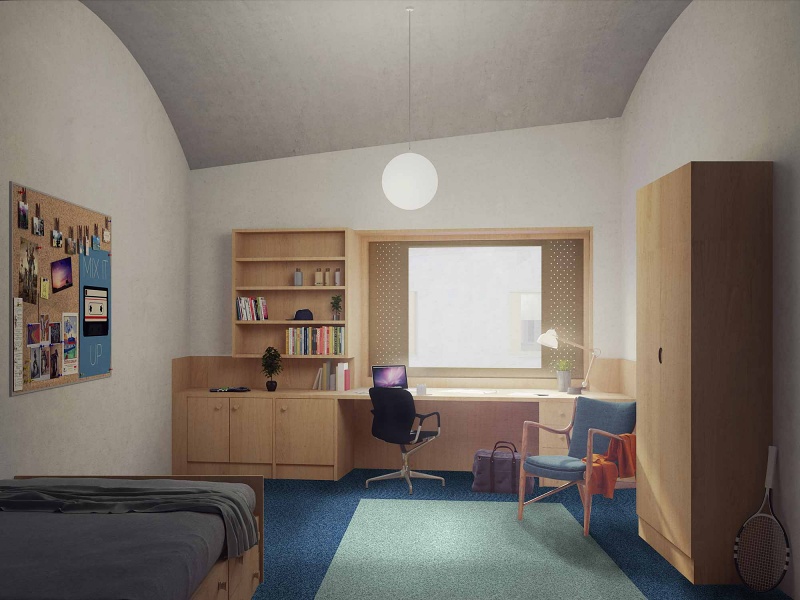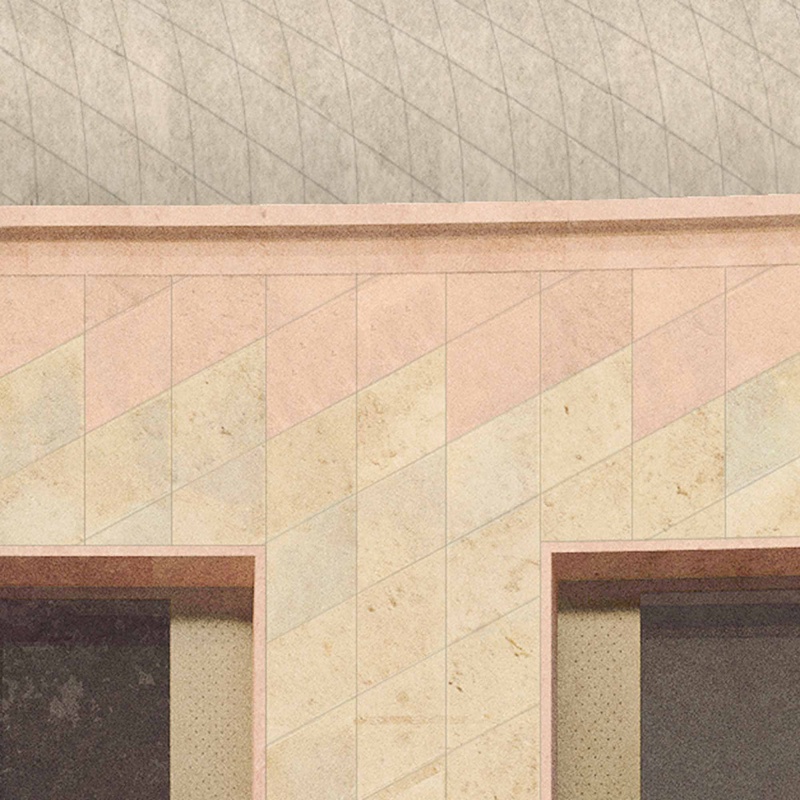 Top