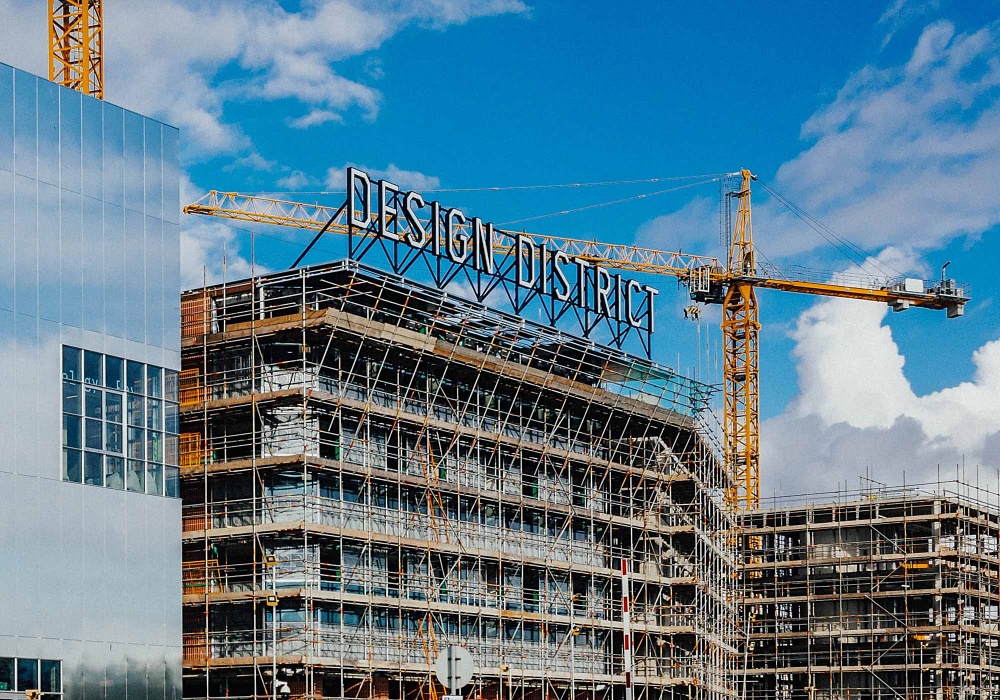 Jun 2021
"Full-on PoMo Revival"
The Guardian architecture critic Oliver Wainwright describes David Kohn Architects' two buildings for the Greenwich Design District as "a full-on PoMo revival... channelling James Stirling's 1987 Clore Gallery at Tate Britain, his pair of buildings feature bright green square grids contrasting with red bricks, colonnades of fat columns, and a jaunty rooftop sign." Read more at the Guardian website here. Visit the project page of our website here. The buildings are due to complete later this year.
May 2021
Venice Biennale Capriccio
David Kohn has contributed a capriccio drawing to the Belgian Pavilion at the 2021 Venice Biennale. Invited by long-term collaborator Bovenbouw Architectuur, David's drawing "London 2121" responds to the question "What kind of city does your great design work belong to?" Visit the Flanders Architecture Institute website for more information here. The Biennale opened on 22nd May and closes 21st November 2021.
Apr 2021
National Gallery Competition
David Kohn Architects has been shortlisted in an open international competition to refurbish the Grade I Listed Sainsbury Wing of the National Gallery. The project is timed to coincide with the gallery's bicentenary in 2024 and includes a range of upgrades to the Robert Venturi and Denise Scott Brown-designed wing along with improvements to public spaces surrounding the wider museum.
Photograph of the Sainsbury Wing Exterior © The National Gallery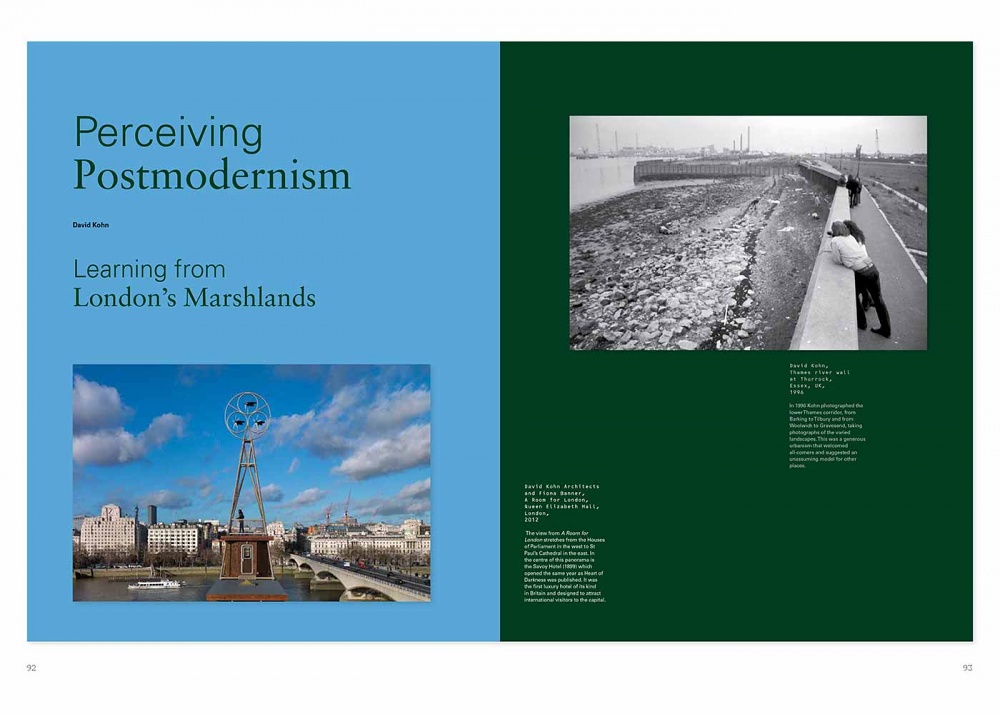 Mar 2021
Multiform
David has contributed an essay to a special edition of AD magazine entitled Multiform. Edited by Owen Hopkins and Erin McKellar, the issue "makes the case for the transformative possibilities offered by an approach that is ad hoc, eclectic and pluralist." David's essay, "Perceiving Postmodernism: Lessons from London's Marshlands," takes readers on a journey from central London to its periphery, encountering projects by the practice and landscapes that have informed its design approach. For more information, visit the publisher Wiley's webpage.
Feb 2021
We Are Hiring
We are hiring for a number of important roles in the practice over the coming weeks, starting with senior architect. This is an opportunity to lead a major civic project working collaboratively with local stakeholders and driving a carbon negative future agenda. For the right candidate, the role extends to joining the leadership team in shaping the future of the practice and overseeing other projects. For more information please visit our jobs board here. Please spread the word!
Photograph of the studio trip to Villa Noailles, south of France, 2019
News Archive
Top