Sep 2021
Design District Opens!
The Greenwich Design District opens to the public on 15th September 2021. The Financial Times architecture critic, Edwin Heathcote writes of our two buildings A4 and B4, "Kohn has clearly had fun... with chunky brick columns, a green trellis of a facade and glass etched into block patterns, it plays with reality and representation, with scale and style." Read the whole article here (paywall). To attend the launch party, rsvp at Eventbrite here.
Jul 2021
Covent Garden Rooftop
Construction has started on a new rooftop apartment in Covent Garden. '"I've always been intrigued by the additional spaces of a house," says David Kohn, "such as a bay window or an extension, because they're often where the delight is. They're the things people remember." And so he's designing a three-storey home in central London, for an architecturally enlightened property developer, that "is all the extensions of a house without a house", a compilation of constructional off-cuts, of curves, bays, projections and recessions,' writes Rowan Moore, the Observer architecture critic. Visit the Guardian's website to read the whole article. For more project information visit Baylight Properties' website. Image of early concept model.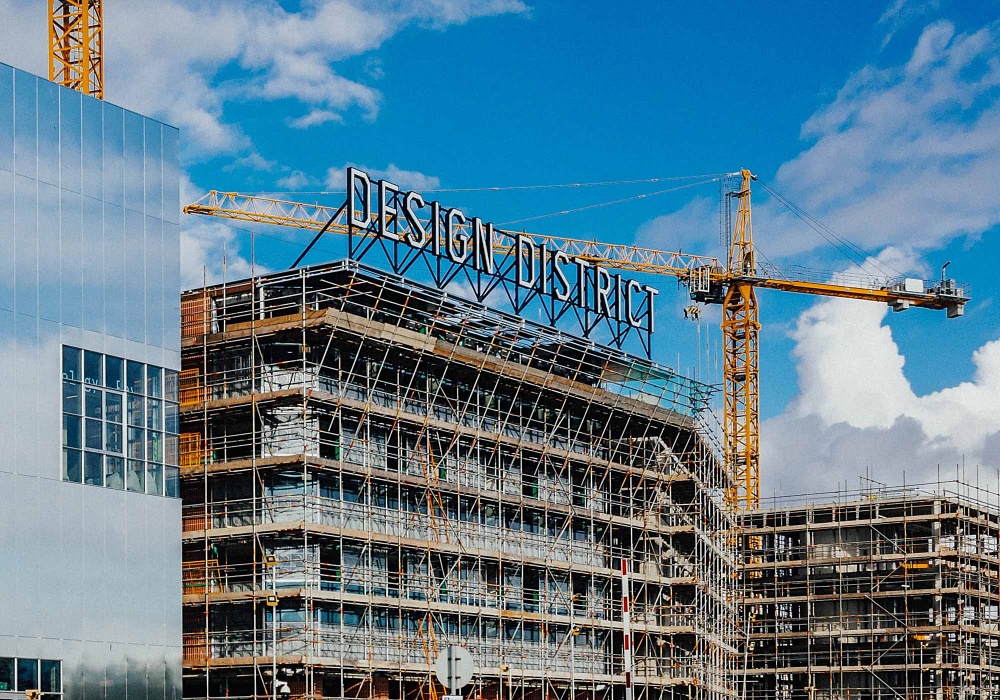 Jun 2021
"Full-on PoMo Revival"
The Guardian architecture critic Oliver Wainwright describes David Kohn Architects' two buildings for the Greenwich Design District as "a full-on PoMo revival... channelling James Stirling's 1987 Clore Gallery at Tate Britain, his pair of buildings feature bright green square grids contrasting with red bricks, colonnades of fat columns, and a jaunty rooftop sign." Read more at the Guardian website here. Visit the project page of our website here. The buildings are due to complete later this year.
May 2021
Venice Biennale Capriccio
David Kohn has contributed a capriccio drawing to the Belgian Pavilion at the 2021 Venice Biennale. Invited by long-term collaborator Bovenbouw Architectuur, David's drawing "London 2121" responds to the question "What kind of city does your great design work belong to?" Visit the Flanders Architecture Institute website for more information here. The Biennale opened on 22nd May and closes 21st November 2021.
Apr 2021
National Gallery Competition
David Kohn Architects has been shortlisted in an open international competition to refurbish the Grade I Listed Sainsbury Wing of the National Gallery. The project is timed to coincide with the gallery's bicentenary in 2024 and includes a range of upgrades to the Robert Venturi and Denise Scott Brown-designed wing along with improvements to public spaces surrounding the wider museum.
Photograph of the Sainsbury Wing Exterior © The National Gallery
News Archive
Top