Oct 2019
Teaching at AA
David Kohn and Bushra Mohamed are leading a new diploma unit at the Architectural Association from October 2019. The unit will build on DKA's practice-based research and explore issues of critical importance to contemporary architecture such as the climate crisis, the role of public space in cities and the language of architecture.
This year the unit will collaborate with artist-run multiverse, Eastside Projects, on the regeneration of central Birmingham. Entitled, 'Play for Today: The Performance of Architecture' the unit will consider major urban change through the lens of performance in all its many forms. For more information visit the AA's website here. Follow @aadip19 on Instagram here.
Sep 2019
Oslo Architecture Triennale
DKA is participating in the Oslo Architecture Triennale from 26 September–24 November 2019. Responding to OAT's theme 'Enough: The Architecture of Degrowth', DKA revisited its 2008 proposal for a carbon neutral arts complex, Heterotopia.
As part of ongoing practice-based research into the future of galleries and museums, DKA invited artist Pablo Bronstein, graphic designer Mark El-khatib, along with engineer Jane Wernick and sustainability consultant Nick Cramp, to critically reappraise the proposal. Would we want to build Heterotopia now? What has changed? A transcription of the round table debate is being exhibited at OAT and can be read here.
Aug 2019
Scaffold Podcast
Matthew Blunderfield has interviewed David Kohn for the podcast, Scaffold. "The contemporary economies of architectural production inevitably tend toward the shed. The shed is this panacea - everything can be a shed. […] We can now build these vast, expansive structures, and the idea is that they're kind of good for everything but in fact they rob everyone of all of these other spaces that allow you to be sociable in many more ways [….] We all need this, we need spaces where you can sit with a couple of other people and enjoy a meal or a drink." Listen to the podcast here.
Jul 2019
Berlin Office Completion
DKA in collaboration with Nord Studio has completed the new Berlin offices of German developer Euroboden. In a listed nineteenth century villa near Potsdamer Platz, the interior refurbishment provides a setting for Euroboden's programme of events including exhibitions and lectures. The offices were officially opened to coincide with Euroboden's 20th anniversary. Visit the company's website for further information.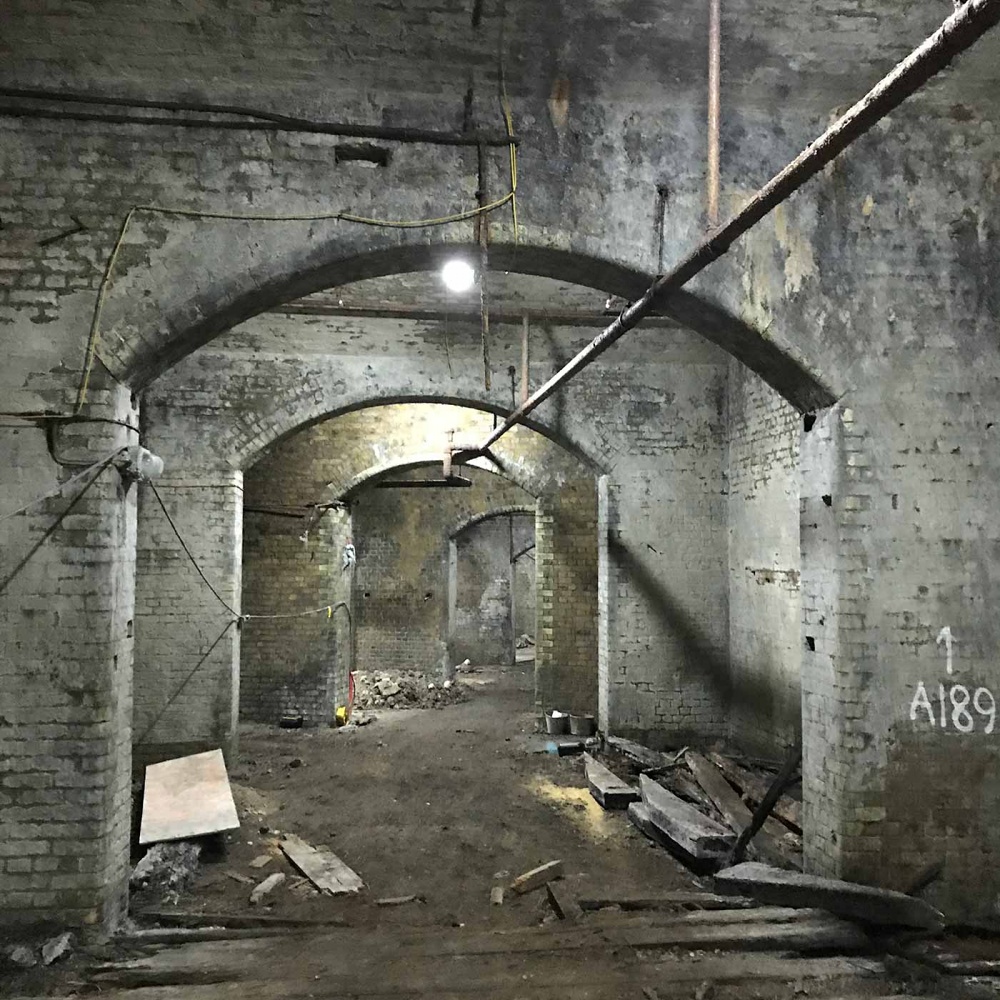 Jun 2019
Museum of London
DKA has been shortlisted to design the permanent exhibition of the Museum of London at its new site in the former Smithfields Meat Market. Occupying the extraordinary underground goods depot and salt store, the Past Time gallery will focus on 10,000 years of London's history.
News Archive
Top