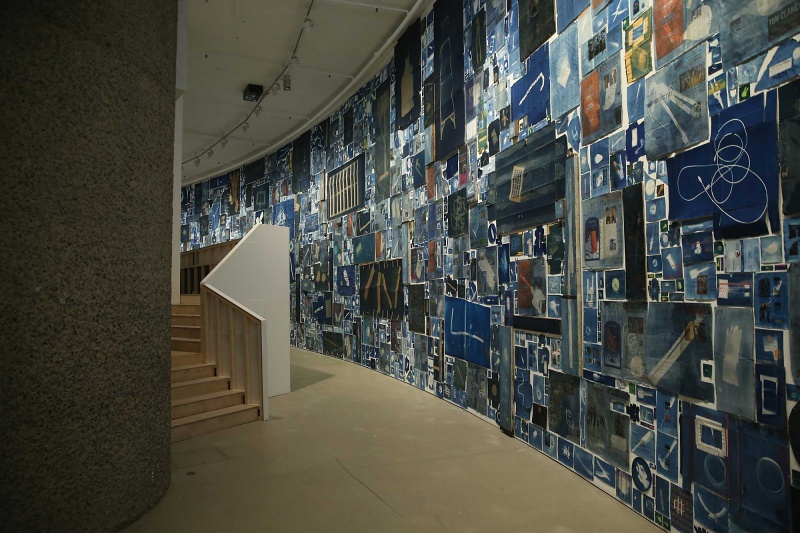 Walead Beshty
Viewing platform for an exhibition of 12,000 cyanotype prints by Artist Walead Beshty
David Kohn Architects was invited by the Barbican in 2014 to design an exhibition of the American artist Walead Beshty's recent work in the Curve Gallery. Entitled, 'A Partial Disassembling of an Invention, Without a Future: Helter Skelter and Random Notes in Which the Pulleys and Cogwheels Are Lying Around at Random All Over the Workbench,' the show presented 12,000 cyanotypes produced by Beshty over the course of a year in chronological order.
Cyanotypes, photographic print with a cyan-blue tint, are produced using an object from the artist's studio, which is placed on a porous surface (such as discarded paper or cardboard) that has been coated with UV-sensitive material. After being exposed to sunlight, the object's silhouette appears against a cyan-blue background. The prints were created in Beshty's in Los Angeles from October 2013, and then in London during a month-long residency at the Barbican using found materials before the show opened in September 2014.
With the cyanotype prints being mounted up-to 4 meters in height, a method of viewing the artwork was required. A viewing platform was designed and built using leftover material from the previous Barbican exhibition on the works of Jean Paul Gaultier.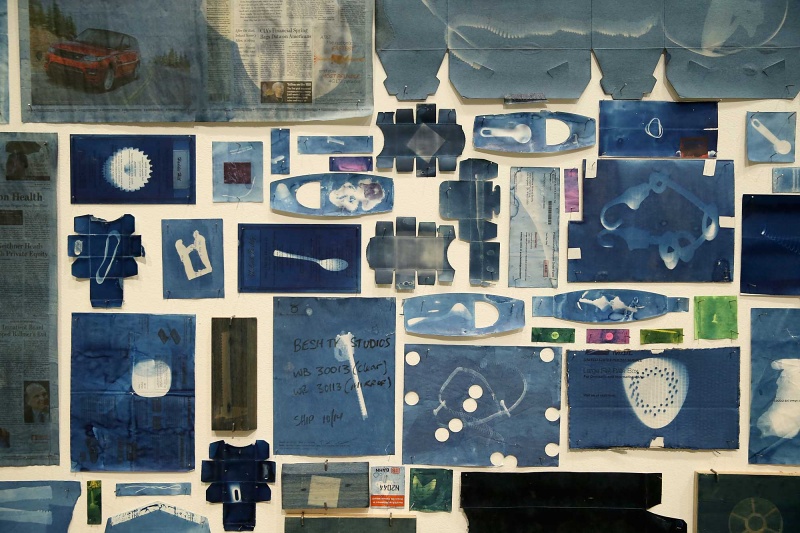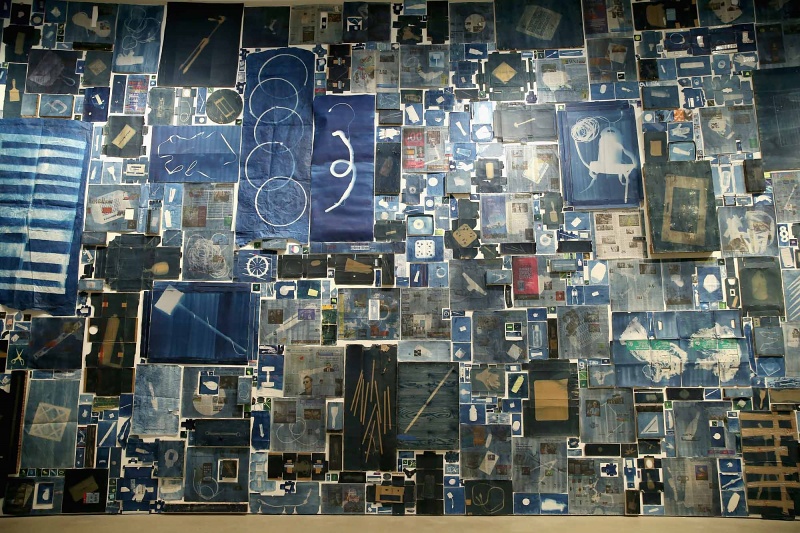 Top