Ice Cream Factory
The UK's first organic ice cream factory converted into a rural retreat
The Ice Cream Factory was once used to make the UK's first organic ice cream, Rocombe Organic. The owners of the farm commissioned David Kohn Architects to convert several of the farm buildings into new homes to turn the farm into a residential community.
The first house to be completed, the Ice Cream Factory is arranged around a courtyard, one side of which is the original farm building. The new elements are clad with the distinctive local red stone from where the farm's name, Rocombe, comes from.
The courtyard frames the views of the surrounding hills and is the first room in a sequence that descends into the hillside. A living room gives on to a kitchen who's long horizontal window looks up the wildflower fields to the west.
A feature of the architecture is the visual connections between each of the rooms, both at ground floor level and to the upper storey bedrooms. This gives a theatrical character to the main living room that recalls David Kohn Architect's earlier White Building.
Project
House conversion
Location
Devon
Client
Russell Pinch and Oona Bannon
Status
Completed
Design Team
David Kohn, Tom McGlynn, Robin Turner, Catherine Yarwood, Liisa Wickström
Collaborators
Momentum Engineering, P3r Engineers Ltd., WTHills
Photography
Max Creasy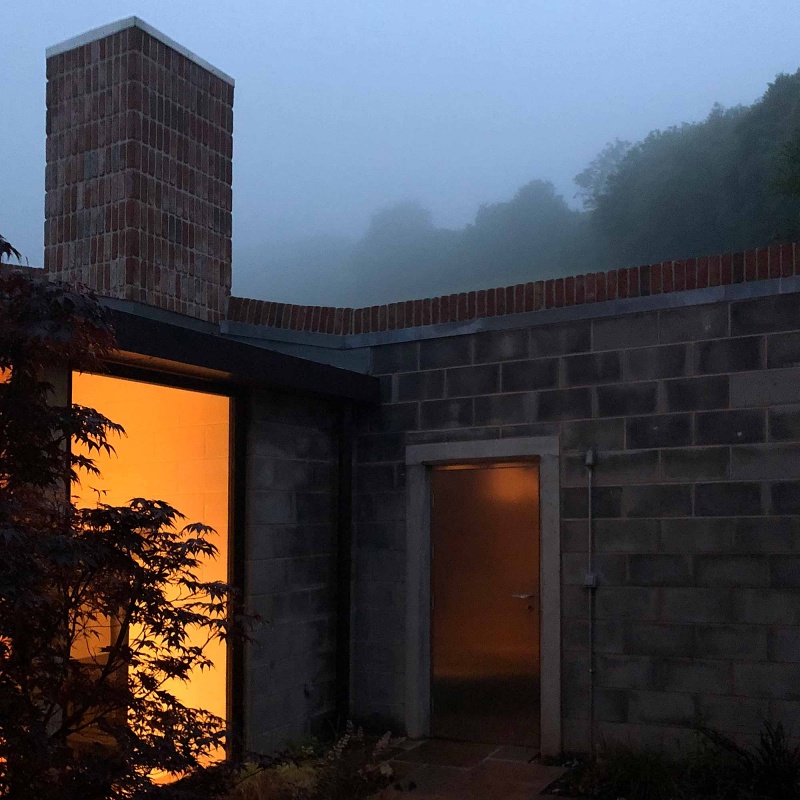 Top