Ice Cream Factory
Repurposing of the country's first organic ice cream factory in Devon for a holiday home.
The Ice Cream Factory was once used to make the UK's first organic ice cream, Rocombe Organic. The owners of the farm have commissioned DKA to convert several of the farm buildings into new houses to make a thriving new community with shared facilities.
The house is arranged around a courtyard, one side of which is the original farm building. The new elements are concrete framed and clad with the distinctive local red stone from where the farm's name, Rocombe, comes from.
On arriving in the courtyard, the architecture frames the view of the steepest hill that stands above the valley and also the views of the surrounding landscape as you move through the building. The journey ends in a sunken kitchen with a view up the wild flower covered hillside to the west.
The first house to be completed, the Ice Cream Factory was sold off-plan to one of the UK's leading furniture designers. DKA will be collaborating with them on the interior fit-out. The project was completed in 2018.
Project
House conversion
Location
Devon
Client
Confidential
Status
Completed
Design Team
David Kohn, Tom McGlynn, Robin Turner, Catherine Yarwood, Liisa Wickström
Collaborators
Momentum Engineering
P3r Engineers Ltd.
WTHills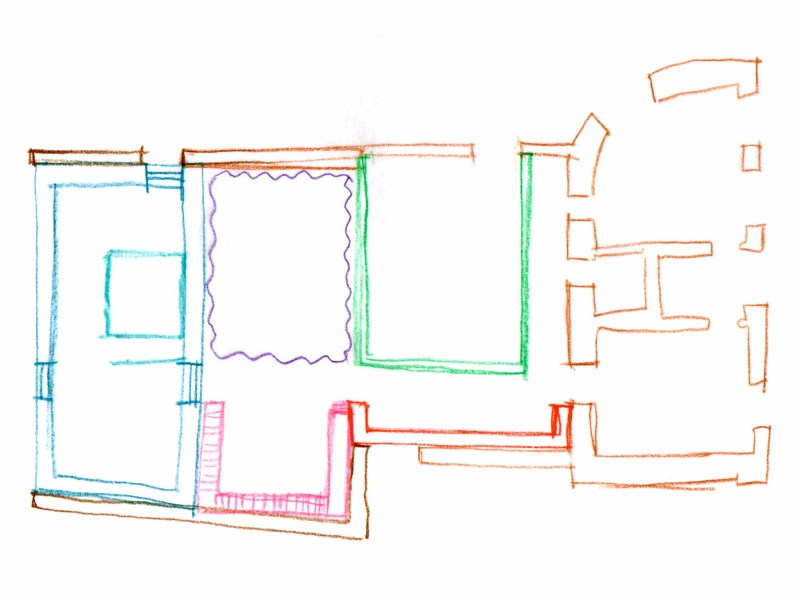 Top