Stable Acre
A holiday home in rural Norfolk for a London gallerist.
RIBA Regional Award winner, 2012 and the practice was awarded Building Design magazine's 'One-Off House Architect of the Year 2010'.
Built on the footprint of a nineteenth century stable block, the building retains its long narrow plan and is divided equally into living and sleeping quarters, each room in the house opening directly onto the south-facing garden and views across the landscape.
The focus of the house is a large tent-like living room with continuous glazing to the garden and distant view. A large fireplace and entrance hall bookend the room and support the pitched roof structure. The glazing and entrance hall can be completely opened up in good weather, allowing the space to feel like a pavilion in the landscape.
The building is made of simple materials all found locally — profiled metal roofing, painted brick walls, timber cladding. However, careful attention has been paid to making the junctions between each building element as fine as possible. The result is a contextual architecture that feels contemporary and light.
Project
New build house and landscape
Location
Norfolk, United Kingdom
Client
Stuart Shave
Size
250 m2
Status
Completed 2010
Design Team
David Kohn, Dingle Price, Emily Greeves, Jack Green
Collaborators
Platform Architects
H Smith & Sons
Alan Baxter & Associates
Awards
Building Design 'One-Off House Architect of the Year', 2010
RIBA Regional Award, 2012
Photography
Ioana Marinescu
Will Pryce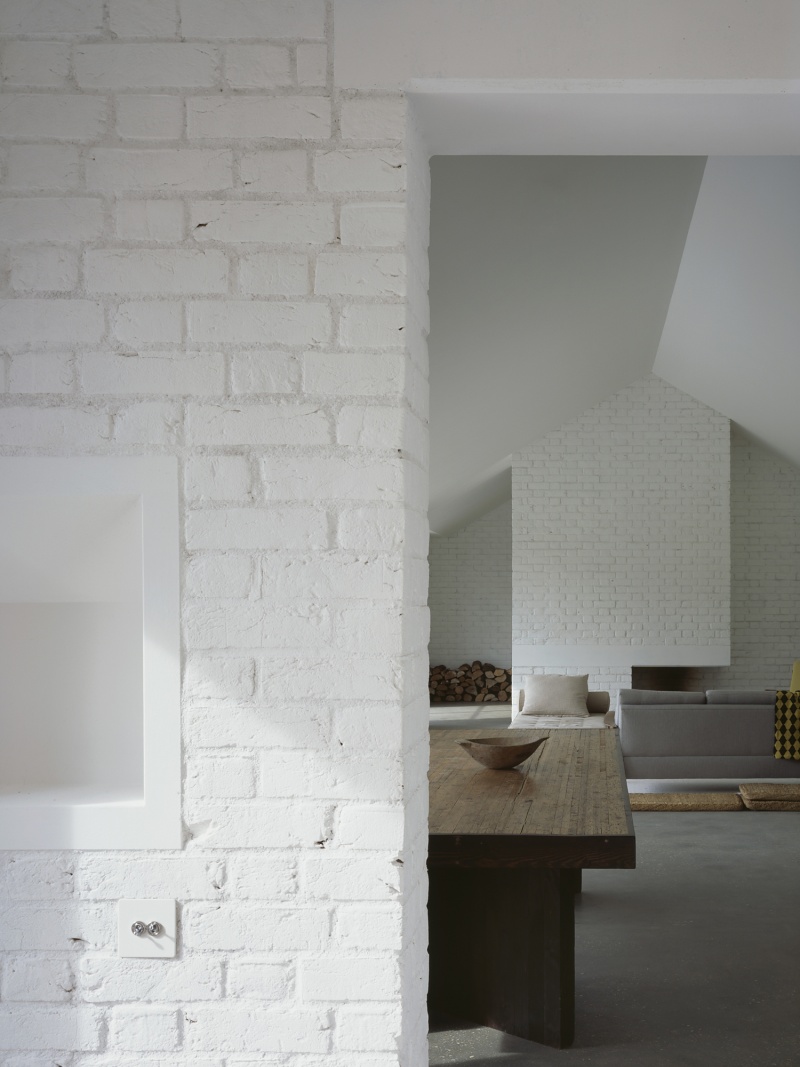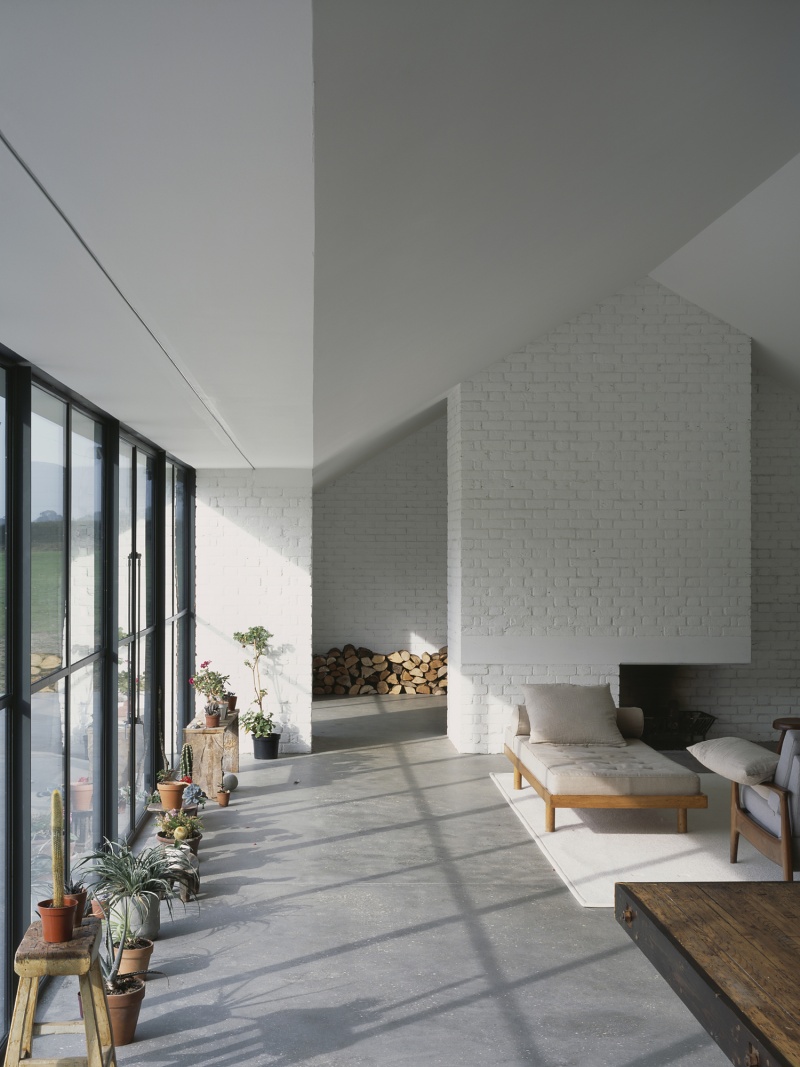 Top