West Kowloon M+ Pavilion
A pavilion for one of the world's largest arts venue, the West Kowloon Cultural District.
The West Kowloon Cultural District in Hong Kong is planned to be one of the world's largest cultural centres, due for completion in 2017. DKA's proposal for a new art pavilion was commended in an open international design competition.
Called FORT ART, the proposal is a playful complement to the adjacent M+ Museum. As M+ is extrovert, FORT ART offers a rich interior world of perfectly proportioned white cube gallery spaces and gardens for the display of two and three dimensional art, video and performance.
The fort-like form of the proposal is a response to the building's relative isolation and water's edge location. The perimeter wall is heavy in-situ concrete, planted with succulents. A distinctive triangular entrance, that can be seen across the bay, delivers visitors into the cooler garden courtyards and finally into the refined white interiors of the galleries. A full spectrum of raw nature to abstract idealised space is offered to artists and curators to work with.
In collaboration with FTP Farrells.
Project
Contemporary Art
Open Competition
Location
West Kowloon, Hong Kong
Client
West Kowloon Cultural District Authority
Status
Commended Competition Entry
Design Team
David Kohn, Liz Betterton, Emma Quigley
Collaborators
FTP Farrells (HK)
ARUP (HK)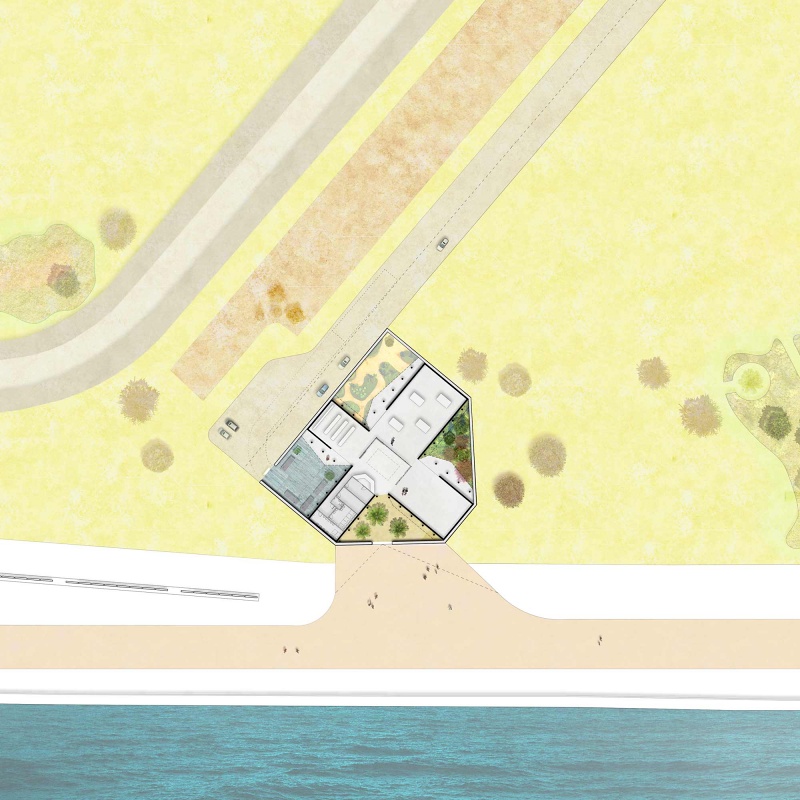 Top