National Gallery NG200
Shortlisted entry in international design competition to refurbish the National Gallery's Sainsbury Wing ahead of bicentennial celebrations in 2024.
David Kohn Architects' shortlisted entry in the National Gallery's NG200 competition proposed a celebratory, inclusive and sustainable vision for the refurbished Sainsbury Wing and bicentenary celebrations.
The Gallery's brief sought to improve the arrival sequence now that 6 million annual visitors enter through the Sainsbury Wing. The brief's challenge is to respect the Grade I listed Venturi Scott Brown-designed masterpiece whilst delivering major improvements to the visitor experience.
We studied in detail the collection, gallery and work of Venturi Scott Brown in order to arrive at a specific and rigorous approach to the refurbishment. The jury "was impressed by the quality of intellectual engagement in the interview and praised the playful and theatrical aspects of the team's proposed design approach."
Proposals centred on a new double height oval entrance hall, inspired by Venturi's admiration of interiors that contradict buildings' exteriors, for example Manchuca's Palace of Charles V. A major public interior directly off Trafalgar Square, the hall would both celebrate visitors' arrival whilst also functioning as a venue for performances and events.
The public realm strategy proposed a significant greening of the northern terrace of Trafalgar Square and Jubilee Walk. New paving centred on the oval hall was inspired by Michelangelo's Campidoglio in Rome while the architecture of the interior, temporary pavilions and booths were similarly inspired by paintings in the collection.
Project
Gallery Renovation
Open Competition
Location
Trafalgar Square, London, United Kingdom
Client
National Gallery
Size
3400m2
Status
Completed 2021
Construction Value
£25-30m
Design Team
David Kohn, Jess Lyons, Jennifer Dyne, Bushra Mohammed, Francis Henderson, Tarn Phillips, Yoav Caspi, Callum Symmons
Collaborators
Todd Longstaffe-Gowan
Purcell
Max Fordham
Price and Myers
Mark El-khatib
Context Office
Renders
Picture Plane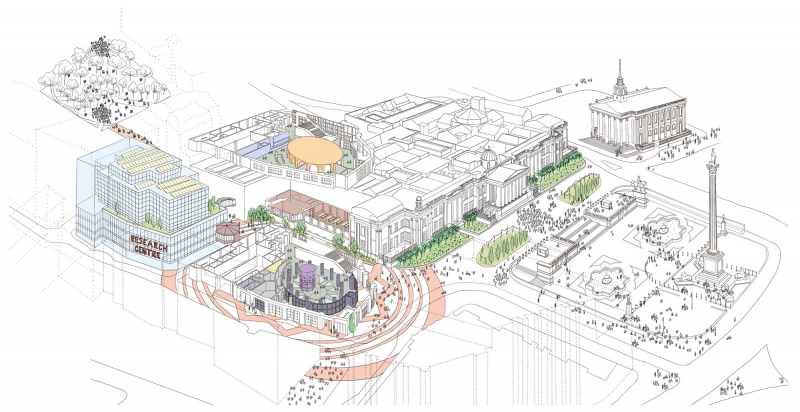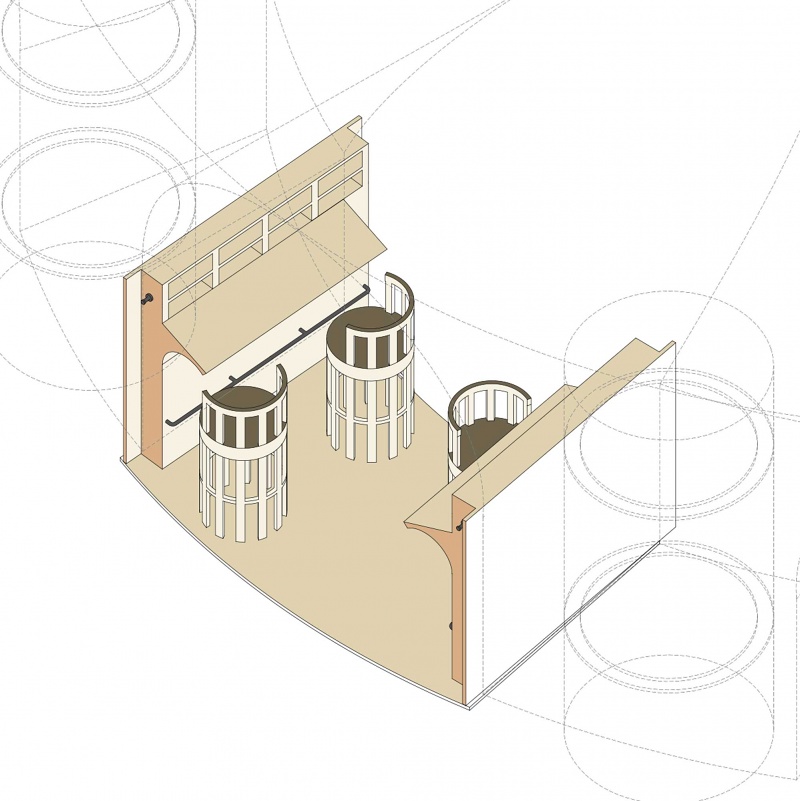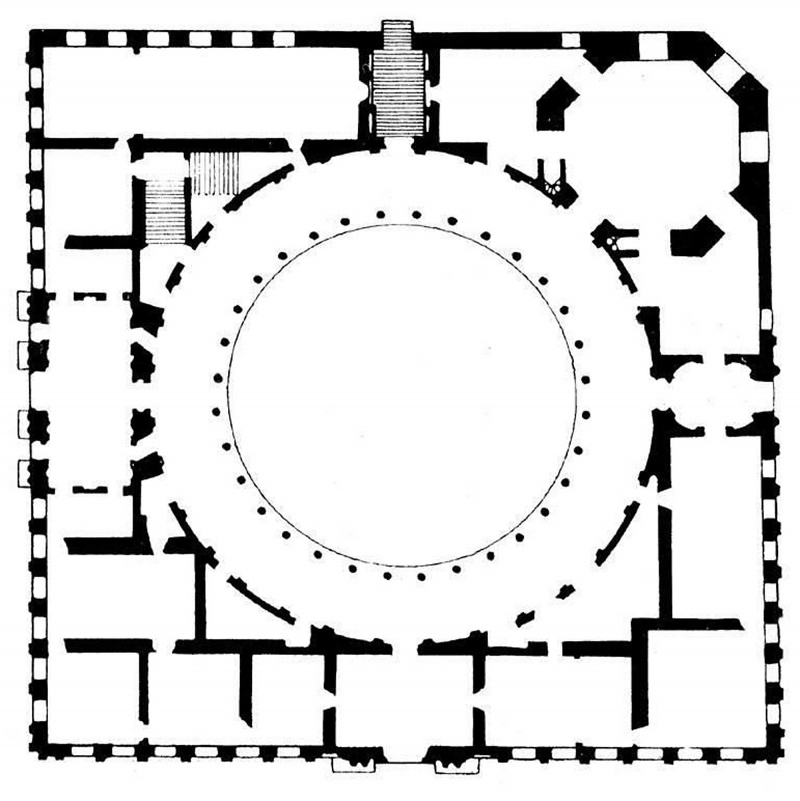 Top