Tempelhofer Ufer Berlin
Grand C19th palais in Berlin-Kreuzberg reimagined as offices for one of Germany's leading property developers
David Kohn Architects has completed new offices in Berlin Kreuzberg for developer Euroboden. In collaboration with local practice Nord Studio, the project involved the refurbishment of the listed Palais Eger, and has sought to capture the character of interiors to create inspiring and flexible spaces able to accommodate both offices and a venue for public cultural events.
Palais Eger was built on Templehofer Ufer in 1881 for a wealthy timber merchant who both lived in, and hosted clients at, the grand villa – hence its beautiful and elaborate timber interiors. Euroboden similarly wished to use the space in a way which would embrace a variety of uses and accommodate the business' growth. They equally sought to highlight the grandeur of the original rooms whilst celebrating contemporary design, which speaks to Euroboden's interest in creating architecturally sophisticated urban real estate projects.
David Kohn Architect's design solution was informed by the unique and distinctive character of each room in Palais Eger. The rich variety of interiors, along with a distinctive tapering plan, is reminiscent of Sir John Soane's house museum in London – long a source of inspiration for David Kohn Architects. At Tempelhofer Ufer, the design team sought to echo Soane's blurring of lines between living and working space to create an air of 'productive domesticity' and a clear departure from typical commercial interiors.
The result is a series of 'city interiors': a suite of comfortable spaces that invite visitors to linger. These rooms and their important historic features have been carefully restored, yet include bold contemporary features such as the striking two-tone colour schemes which create a series of different atmospheres from room to room. Modern loose furniture, carefully specified by David Kohn Architects and Nord, is arranged in social settings familiar from 19th-century domestic interiors, again juxtaposing contemporary design within a heritage setting.
Project
Refurbishment of 19th Century listed interior
Location
Berlin, Germany
Client
Euroboden GmBH
Size
320m2
Status
Completed 2019
Construction Value
Confidential
Design Team
David Kohn, Robin Turner, Matt Volsen, Bushra Mohamed, Mungo Adam-Smith
Collaborators
Nord Studio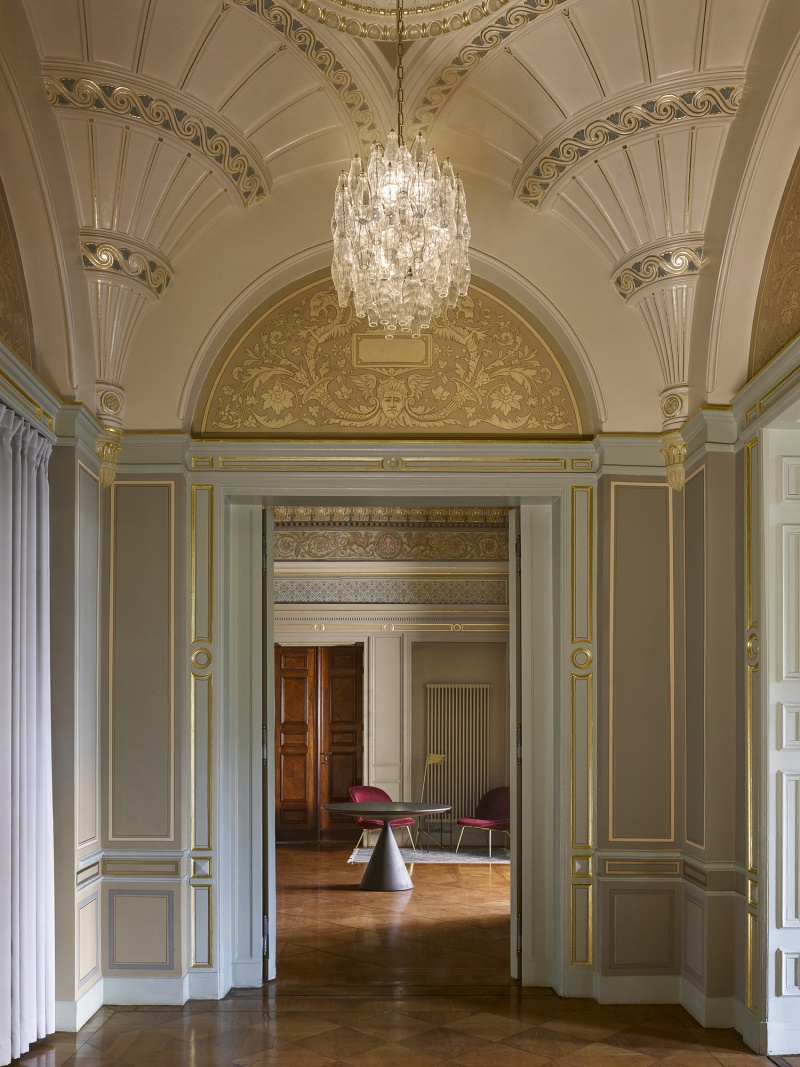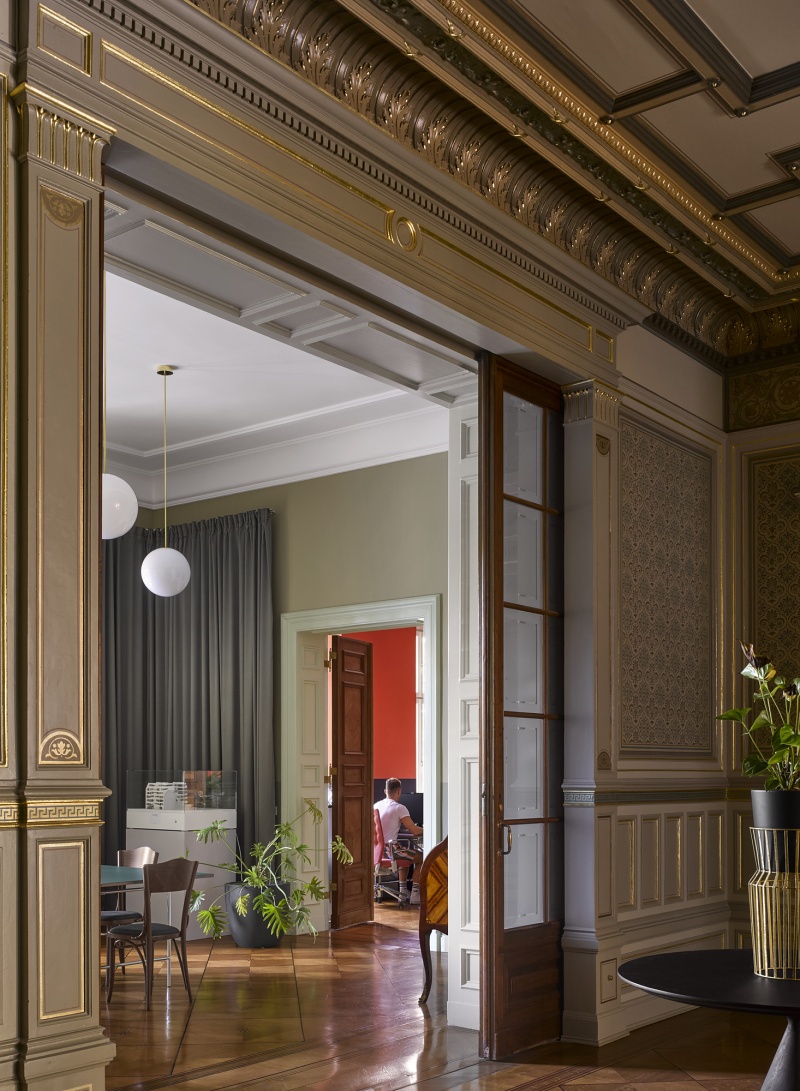 Top