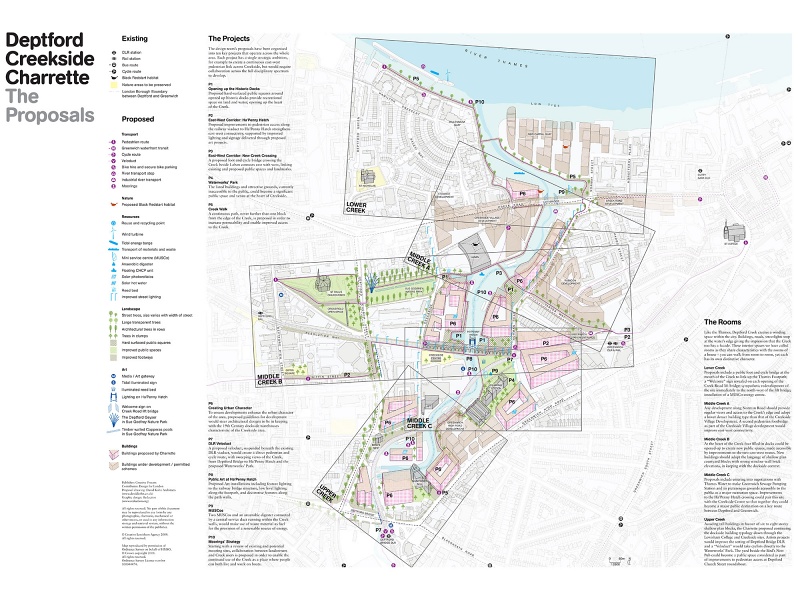 Deptford Creekside
Ten year strategy commissioned by the Mayor of London to steer development around the city's last tidal saltwater creek.
Deptford Creekside is an area in south-east London that is in the process of changing. Surrounding the Creek are 57 separate freeholds each in various stages of development. Whilst several planning frameworks have been proposed over the last ten years, the area still lacks a coherent vision for how it might benefit from its unique characteristics in the years to come. David Kohn was part of a consultant team appointed by Creative Process and Design for London to consult local stakeholders and develop tools for steering the future development of the area. A book of the results of the Charrette was published in February 2009.
David Kohn Architects was subsequently commissioned by Design for London to create an exhibition of the proposals and other local initiatives, 'Deptford Update'. The gallery was presented as a working meeting room which local stakeholders could book free online. A series of events, from historic walks, to symposia, to university crits were held over the course of the three week exhibition.
Project
Design charrette and exhibition
Location
Deptford, London
Client
London Development Agency, South London Business, Deutsche Bank, Design for London, Lewisham College, London Borough of Lewisham, Ampurius Nuhomes, Cathedral Group, Workspace Group, Living Places, John Ceirach, Stephen Lawrence Trust
Status
Report published in 2009
Design Team
David Kohn, Anna Crosby
Collaborators
Lucille Clerc, Creekside Education Trust, BRE, Creative Process, Buschow Henley, Latz + Partner, AZ Urban Studio, Design for London, Jam, Landolt Brown, Waterman, Patrick Semple, Sarah King, Shona Kitchen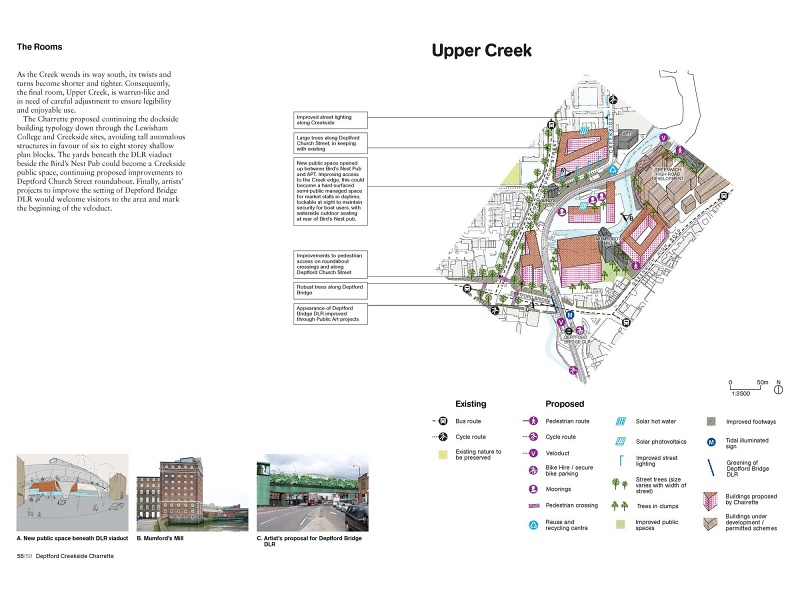 Top